Quite often on the site questions are asked when a simple search function could have returned the answers sought. But the search function can return literally hundreds of results so I have made this quick guide on how to get the best of searching the site.
[Mods feel free to sticky this

)
The various parts are numbered to make writing this guide easier to understand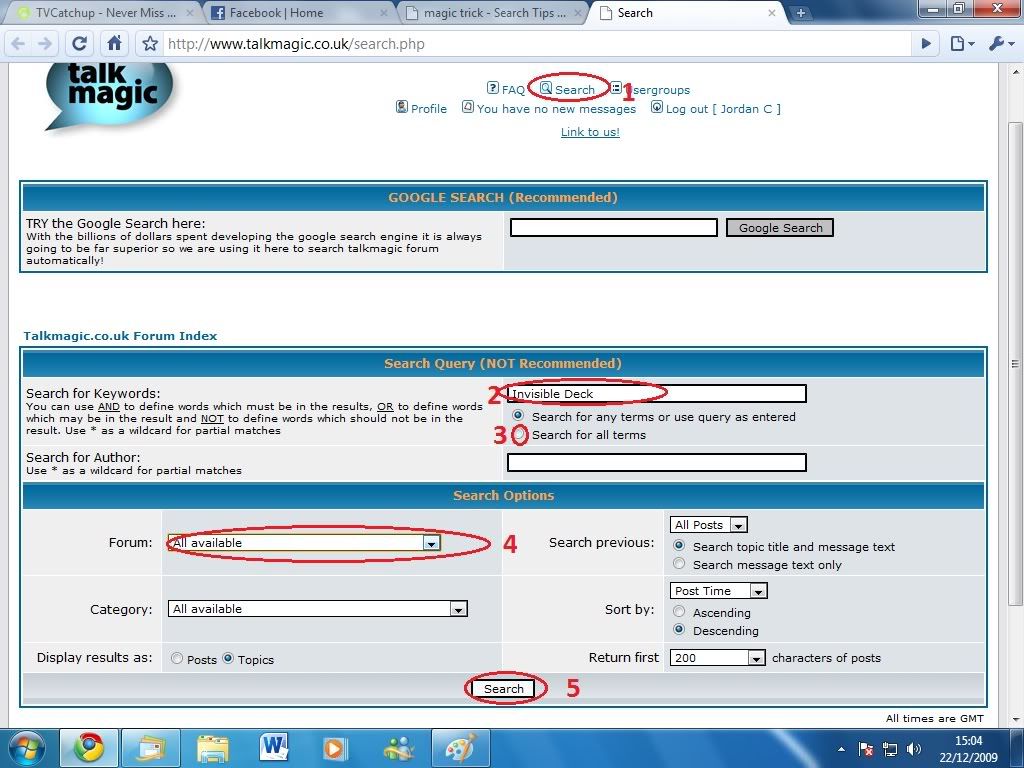 1. The search function is at the top of just about every page so this is where you first go to search. When you click the search button you will be presented with the search page in the image.
2. This is where you enter your search terms - nothing tricky at all see but these next 2 steps are where you can bring back much more relevant results.
3. If you leave the search on it's default then the results will include ANY terms so for ID you will get pages of results that have the word invisible and or deck and ID. If you click to search ALL terms you have just narrowed down your results significantly.
4. So we know it's a review we're looking for do we? Ok then use this drop down and select reviews forum, this way only the results for that particular part of the forum will be displayed. Or if you are looking for help with your ID then again narrow it by selecting support and tips!!
5. Now the hard part - click search!!
It's as simple as that so if you're new to the boards and you want to know how to get a lot of answers to questions that have been asked a hundred times before then this is how to get the most out of your search!!